MU Sembrador team wins EDI award
Published:

Wednesday, Nov. 9, 2022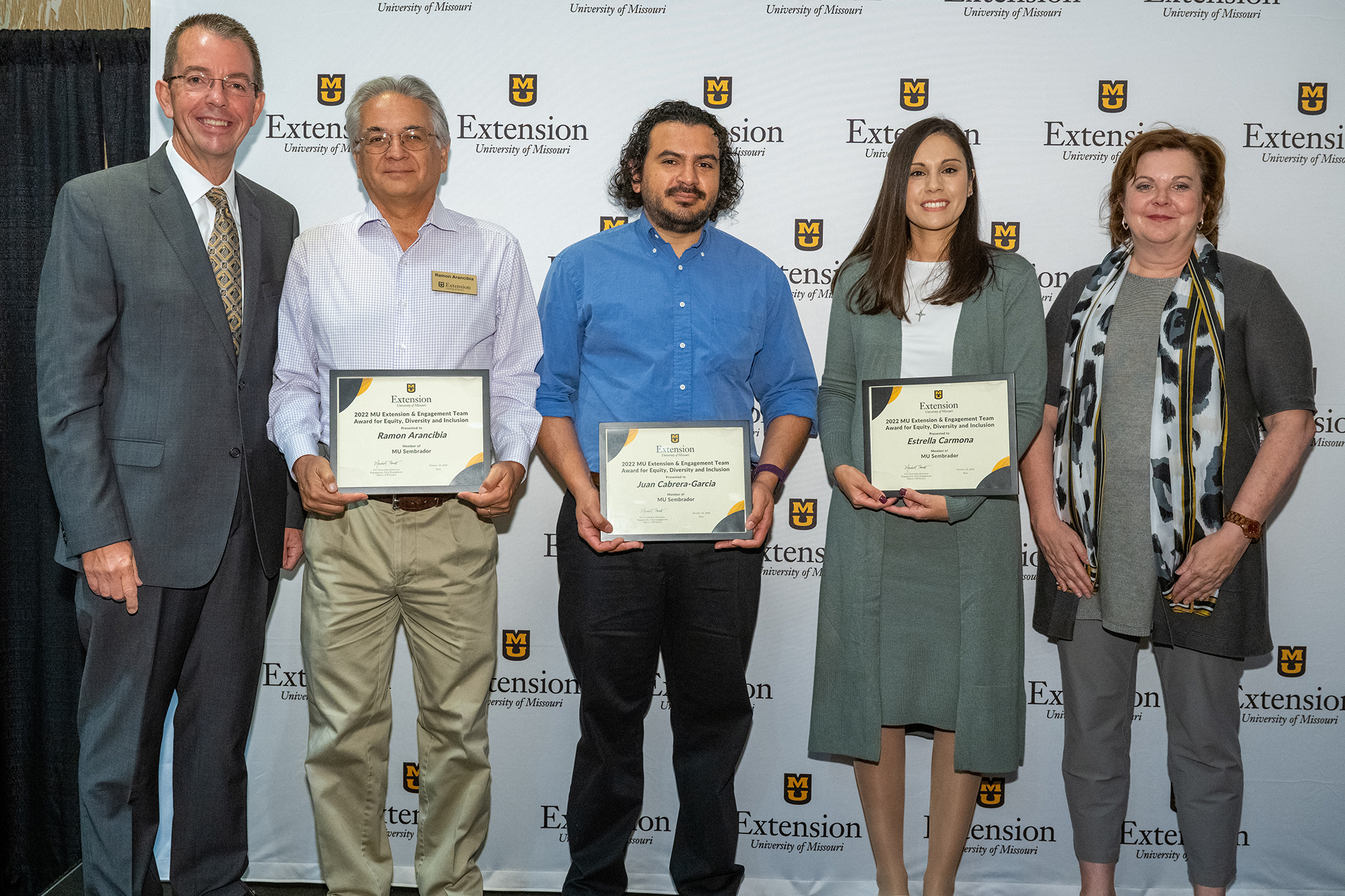 The MU Extension and Engagement Team Award for Equity, Diversity and Inclusion recognizes teams that are leading efforts to incorporate equity, diversity and inclusion into MU Extension. This award is presented by the MU Extension Equity, Diversity and Inclusion Council through the generosity of the Kenyon Grant Harman, Dorothy Donohew Amos, Carolyn Harman Zollman, and Ruth Cora Harman Inclusion and Diversity Fund.
The 2022 winner is MU Sembrador and team members Juan Cabrera-Garcia, Ramon Arancibia and Estrella Carmona. This interdisciplinary team works to develop extension resources that are more culturally specific to Hispanic audiences.
One tangible outcome was MU Sembrador, a webinar series that educates Spanish-speaking audiences in Missouri about home and commercial food production. MU Sembrador was a joint effort of specialists from the Youth and Family, Agriculture and Environment, and Business and Community program areas, as well as Alianzas, a collaboration between MU Extension and UMKC that builds alliances between extension, Latinx residents and the larger community. In 2021, the MU Sembrador spring series offered 13 sessions about sustainable vegetable gardening, and the fall mini-series included three sessions on fruit.
The impact was powerful. As a Kansas City Community Gardens partner said, "We enthusiastically look forward to future collaborations to empower Hispanic households to grow healthy food through accessible education."
Pictured, from left, Vice Chancellor Marshall Stewart; MU Sembrador team members Ramon Arancibia, Juan Cabrera-Garcia and Estrella Carmona; and Robin Wenneker of the UM System Board of Curators.