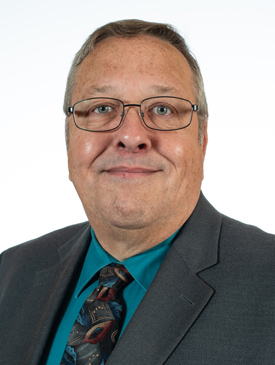 WEB SERVICES BUSINESS SERVICES CONSULTANT, SENIOR
Extension Web Services, MU Extension
4 Whitten Hall
Columbia, MO 65211-6300
Mark Jarvis is a senior business services consultant with University of Missouri Extension. He joined MU Extension in December 2017 to lead business intelligence development for the
[email protected]
program.
[email protected]
is an easy-to-use, customer-focused web experience that quickly connects people with information, learning opportunities, educational products and services. The technology platforms being used in the
[email protected]
suite are Magento, Hawksearch, Dotmailer, Canvas and Cvent. Mark is responsible for building the foundation for data driven decision making through data analytics.
Before joining MU Extension, Jarvis worked for MU's Center for eResearch for 10 years, where he coordinated web-based technical projects. Among others, projects included the online and open source academic journal "Oral Tradition" with world-wide readership, a wiki-based project designed to illustrate and explain the fundamental similarities and correspondences between humankind's oldest and newest thought-technologies and digital video websites designed to provide information on research and creative activity at the University of Missouri. Beginning his MU career in 2004 with the Division of Information Technology, he provided campus-wide technical support for faculty, staff and students. In addition he provided specialized technical support for the MU School of Journalism. This work included instructional technology with a major curriculum transformation project designed to utilize digital media in news reporting for which he received the 2007-2008 Excellence in Teaching with Technology Award. Prior to shifting to secondary education, Jarvis worked in retail and wholesale where he developed inventory management and logistics programs designed to improve return on investment.