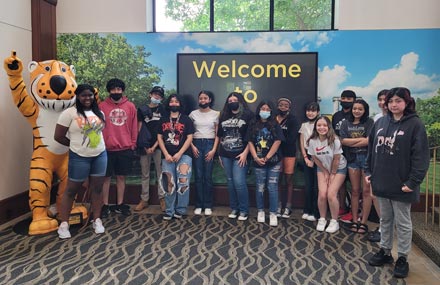 The Youth Futures: College and Careers Within Reach program was designed by University of Missouri Extension 4-H and Lincoln University Cooperative Extension in 2002 to bolster college access and opportunities for its underrepresented youth, particularly in urban areas. Since its inception, the program's reach has been expanded to serve youth who need access to inspiration, information, and opportunities, such as first-generation college students, rural and urban youth, and/or at-risk youth. It is a future preparedness initiative that promotes both college and other postsecondary pursuits (e.g., technical and trade schools, workforce certifications, military, entrepreneurship, and careers) as attainable goals for middle and high school youth. In the Youth Futures program, adult and near-peer mentors help youth identify their strengths and values, be inspired to pursue postsecondary pathways, and create personal goals leading to such pathways.
The overall mission of Youth Futures: College and Careers Within Reach is to help youth identify and aspire to reach personal postsecondary goals based on their strengths and values and to expand accessibility to the paths leading to such goals.
Program description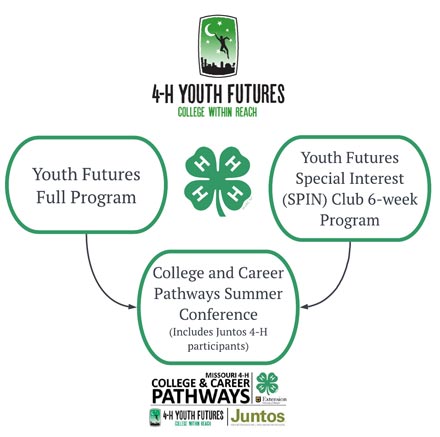 The 4-H Youth Futures Initiative is tripartite and includes the full Youth Futures 4-H Program, the Youth Futures Special Interest (SPIN) Clubs, and the College and Career Pathways Summer Conference.
Intended outcomes of Youth Futures programing include:
Youth will identify their unique strengths and values and expand their awareness of college and career opportunities.
Youth will create personal future college and career goals.
Youth will be equipped with intention, competence, tools, skills, and confidence to pursue their goals.
The intended long-term program impacts for Missourians and other states who adopt the program include:
Increased representation of diverse groups in higher education and career fields.
Increased enrollment and completion rates in higher education degrees and technical certifications.
Improved societal, environmental, and economic (SEE) conditions due to an educated workforce and thriving community members.
Current Reach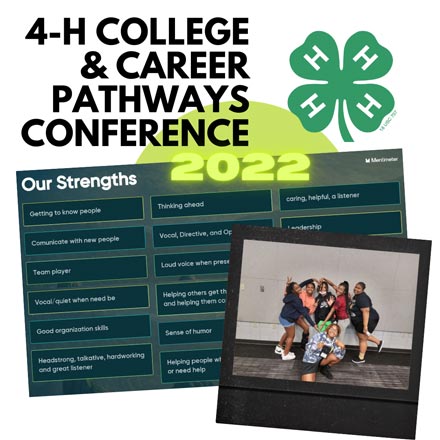 In 2022, over 960 Missouri youth in 32 counties participated in a Youth Futures full or SPIN club, and over 2,085 youth have participated since the program's inception in 2002. In 2022, nine other states replicated the program.
Programs offered by Missouri 4-H would not be possible without support from our partners. Major support for Missouri 4-H Career Pathways programs is provided by the Missouri 4-H Foundation in partnership with the Anthem Foundation, BTC Bank, FCS Financial, the Donohew family, and National 4-H Council. Support for Youth Futures in Missouri has been provided in part by the Office of Juvenile Justice and Delinquency Prevention National Mentoring Program grant.
For more information, contact Kellie Seals, Missouri 4-H college and career specialist and assistant extension professor or the Missouri 4-H Center for Youth Development.