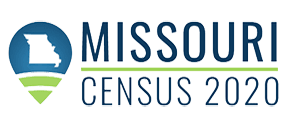 A recent court decision has confirmed a new 2020 census completion deadline. Internet self-response will be available across the nation through Oct. 15 until 11:59 p.m. Hawaii Standard Time (5 a.m. Central Daylight Time on Oct. 16). Visit 2020census.gov to respond today.
Phone response will be available for its regularly scheduled time on Oct. 15, 2020.
Paper responses must be postmarked by Oct. 15, 2020.
"Getting an accurate count is one of the most important things you can do for a community's economic development."
— Pam Duitsman, county engagement specialist in community economic development, Christian County
Use these tools developed by MU's Center for Applied Research and Engagement Systems (CARES) to see how your community is responding:
2020 Census progress – Use this new map to track the 2020 census progress in your community.
2020 Census outreach planning tool – Use this new tool to identify "hotspots" where extra outreach may be needed based on 2010 census response rate, rates of poverty and daily response counts for the 2020 census.
"The census ties into where money and resources are. If we're working to improve our counties, communities and state, it's important for our leaders and government to know where there are people. An accurate census count is one important tool that helps MU Extension, too, have a better picture of the communities and people we serve and their needs."
— Dwayne T. James, county engagement specialist in community economic development, St. Louis County
For additional information and resources, read Missouri Census 2020 needs you to count yourself NOW or visit the Missouri Foundation for Health 2020 Census Partner Hub website. More resources are listed below.
The U.S. Census Bureau has adjusted operations and issued additional guidance due to the disruptions caused by COVID-19:
Show/Hide

Why should Missourians respond?

The 2020 census is your chance to make sure the hard-earned tax dollars you send to Washington, D.C. make their way back to Missouri and to our communities. Census statistics help determine the number of seats each state holds in the U.S. House of Representatives and how hundreds of billions of dollars in federal funds are allocated to states and communities for the next 10 years. For every adult and every child not counted in the census, Missouri loses approximately $1,300 in federal dollars every year. When every resident is counted, we get more money for roads and bridges, hospitals, schools, emergency services, social services and more.

Show/Hide

When do I respond?

Individuals may respond to the 2020 census by mail, internet or phone through Oct. 15. Respond as soon as possible to avoid a census taker visiting your home. Through Oct. 15, census takers will attempt to visit and interview households that haven't yet responded to help make sure everyone is counted.

Show/Hide

How do I respond?

You may respond to the census survey online at my2020census.gov or call 844-330-2020 to respond by phone. If you received a paper form delivered to your address, you can complete the form and mail it back.

Show/Hide

What if I don't have internet access?

You can respond to the census by calling 844-330-2020 or visiting community sites such as public libraries, area action agencies and MU Extension centers. These sites may have computers set aside for you to respond to the census.

Show/Hide

What if I don't receive mail at my physical address?

If you use a residential P.O. box and do not receive mail at your home address, you will not receive a mailing of any kind from the U.S. Census Bureau. Please respond by going to my2020census.gov or calling 844-330-2020 It is very important that you respond.

Show/Hide

Who should respond?

Everyone should respond. Count everyone who was living with you as of April 1, 2020, including those who would typically be at your address on April 1, 2020, were it not for current disruptions due to the coronavirus (for example, an MU student who went back to a family home in St. Louis during this period of remote learning should still be counted as living in Columbia). This includes roommates, young children, newborns, anyone renting space in your household, and any friends or family members who are living and sleeping there most of the time, even if they are not related to you, U.S. citizens and non-U.S. citizens alike. If someone was staying in your home on April 1 and had no usual home elsewhere, you should count them in your response to the 2020 census. These people are often missed in the census. This means they can miss out on resources for themselves and their communities over the next 10 years.

Show/Hide

Is there specific information needed to respond?

When households received invitations this spring to respond to the census, a 2020 census ID was provided. If your household did not receive an ID number, you can and should still respond by providing your address when you complete your questionnaire. For the questionnaire, you will need to know the birthdate of everyone living in your household. The U.S. Census Bureau will never ask for your full Social Security number, bank account or credit card numbers, money or donations, or anything on behalf of a political party.

Show/Hide

Is the information I report safe?

The Census Bureau states it is "legally bound to keep your information confidential, and cannot release any identifiable information about you, your home, or your business, even to law enforcement agencies." The law guarantees protection for your information, which is kept anonymous and used only to produce statistics. Your answers cannot be used against you by any government agency or court.
For more information, visit census.mo.gov. You can also call the U.S. Census Bureau with your questions toll-free at 800-923-8282.
Additional Resources
U.S. Census 2020: Missouri Social Media
Basics
Confidentiality/Privacy Concerns
Specialized Resources