Missouri Farm Family Day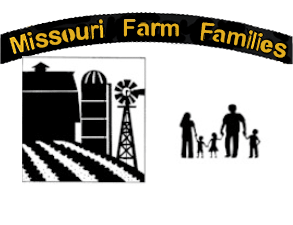 Farm Family Day is a partnership with Missouri Farm Bureau and other key industry organizations. For 63 years Farm Family Day at the Missouri State Fair has been recognizing Missouri's Farm Families, and the role they play in our state's economy and vitality! Nominated families from each county are selected to represent their county for this honor, based on their farming operation, their activity in their community, their participation in or with 4-H, and on upholding the qualities that honor farming's roots.
Historic list of Farm Families by county (XLSX)
The Missouri Farm Bureau, along with the Missouri Department of Agriculture, the Missouri State Fair and State Fair Commissioners, MU Extension and Engagement, and the University of Missouri College of Agriculture Food and Natural Resources partner annually to put on this traditional event.
The families honored represent all the varied farming operations that make up our state, from row crops and cattle, pork and chicken operations, to organic farms, nut and fruit orchard operations, agritourism and even intercity urban gardening operations — our Farm Families represent a slice of rural life in our state.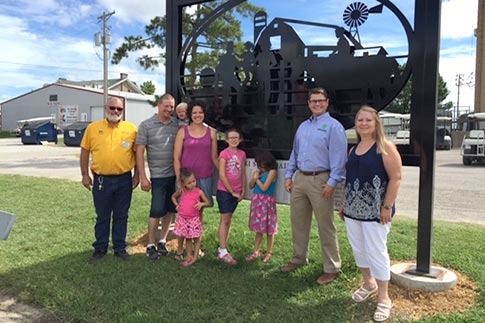 For a number of years MU Extension and Farm Bureau, have worked together to handle the details of the event. Members of MU Extension County Councils from all 114 counties, along with their counterparts in all the Farm Bureau Offices in each county, nominate and vote on that year's honor family.
The event itself falls on the first Monday of the fair. On that day, approximately 500 family members that comprise those honor families from each county come together to be honored at a BBQ awards dinner and day at the fair.