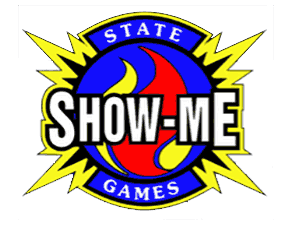 MU Extension, the University of Missouri, Mizzou Athletics, MU Healthcare and others affiliated with The University are proud to work with this non-profit program of the Governor's Council on Physical Fitness and Health, and to host the games here in Columbia. The Show-Me Games provide all Missourian's with the opportunity to participate in sports and activities that promote health, fitness, family and fun!
This huge undertaking requires more than 600 volunteers annually to make it possible, and with many of the venues tied to the University of Missouri campus in Columbia, we are a natural source of home-grown supporters.
In 2019 key former athletic standouts were honored in the fall at the UM System President and MU Chancellor's Tailgate prior to a football game.
Be watching this space for volunteer opportunities as well as links to participating on the Show-Me State Games website.