Tools for Building Partnerships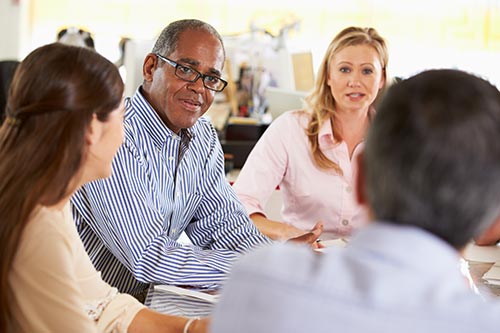 In addition to the director of strategic partnerships' role in partnership building, part of the focus is to help empower others to do the same -- wherever they are located in the state. This involves working with the training team and the director of off campus operations, to look at our various audiences, and arm them with the "tools" they can use to help them in their roles. That includes county engagement specialists, county or regional council members (volunteers), and those stakeholders who want to champion Extension and the work we do.
The director of strategic partnerships also works closely with the University of Missouri and University System's government relations teams to engage and develop relationships with elected officials, at all levels of government, from local to state and federal. A portion of that involves coordinating with teams like the Center for Applied Research and Engagement Systems (CARES), and the UM System, to make available data resources, and people that can interpret them, to equip all of our audiences to have trusted information.
Resources for Building Partnerships
Short curriculum on partnership building (team is developing for Spring 2020 roll out)
Database of partner agencies and opportunities (coming soon)
Want to know which agencies and organizations are already partnerships across the state? Interested in finding out about resources where partner groups are hoping to connect with us? This section will soon serve as a go-to resource to get ideas, link with those already working together and more. Help us by submitting your existing partnerships to us.
When do you need to know about Memorandums of Understanding (MOU) ... when you need to create them, who can help, where to start? (coming soon)
Educating Volunteers and Stakeholders
Working with Your Elected Officials
Additional Resources
Look Up Your Elected Officials by Legislative, Senate and Congressional Districts (see tool at left)
Help you navigate your State and U.S. Capitols
Help you know your role
Getting Familiar with Extension Programs
Tips on forging relationships and being available for opportunities in districts
The Council for Agriculture, Research, Extension and Teaching (CARET)
Frequently Requested Info
Spotlight on Innovative Partnerships by CESs
Learn what successes your CES colleagues are having. (coming soon)