Retractable Banners
Each regional office has received an updated set of retractable banners. Each set includes five designs—one to represent each of our interest areas and one that is a combination of all. Each region will receive one each of the interest area banners and three of the combination banners. Please discontinue using the older banners.
Connect with your regional office contact to reserve banners for your next event. Want to pick up banners from Columbia? Contact Laura Lindsey to reserve banners to be picked up in Whitten Hall.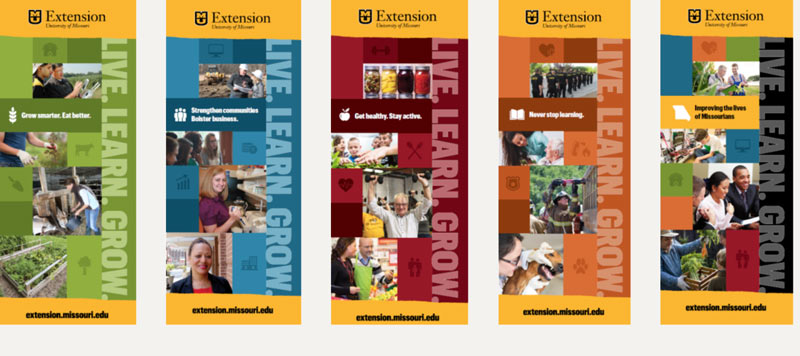 Sidewalk Stand
This 24" x 36" sidewalk sign with an accompanying aluminum stand is the perfect way to attract people to your event. Contact Laura Lindsey to reserve the sign for pick up in Columbia.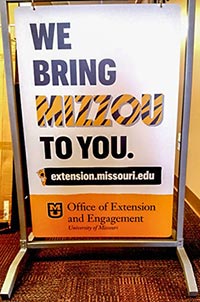 Tabletop Display
A tabletop display for fliers is available for events. It can be checked out from Whitten hall. Contact Laura Lindsey or Nexus.