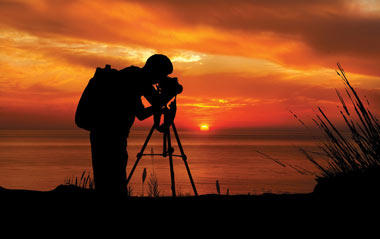 Photography
Photo usage policy
University of Missouri Extension policy, in accordance with Right of Privacy laws, requires employees to obtain consent to publish from individuals who are photographed.
Photos Available for Extension
Extension has two sources of ready-made photos and illustrations: Shutterstock and MerlinOne.
Shutterstock is a stock photography and illustration subscription site with millions of images. When you find an image on Shutterstock you'd like to use, send the Shutterstock ID number and description to Mel. Wolverson or the Extension help desk. You cannot use Shutterstock images for products or publications for sale.
MerlinOne is the University of Missouri's Digital Asset Management (DAM) system. There are hundreds of University promotional and event images available in Merlin. All previously purchased Shutterstock images are also available in Merlin. You will need to be given access to the system to use it. Contact Mel. Wolverson or the Extension help desk for Merlin access and instructions.
Audio Resources
Avoid the use of copyrighted material without permission or license.
MU Extension subscribes to the Universal Production Music Library which includes thousands of music tracks available for live and recorded presentations. These can be browsed and sampled on the UPM website here without login: https://www.universalproductionmusic.com. Preferred tracks can then be obtained by providing the requested track Name and Number to Michael Hicks or Rob Mize.
Video production
The video and audio production team produces educational and promotional media for a variety of uses. For professional video and audio production, please contact Rob Mize.
The following information offers instruction and tutorials on assembling and using the iPads, video equipment and sound production tools distributed to the county offices to make quality videos and recordings. For further assistance and any troubleshooting with the equipment, please contact Rob Mize or Michael Hicks.