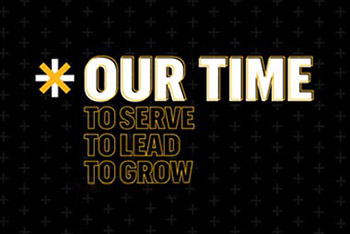 How We GROW
MU Extension's strategic budget process requires an innovative and entrepreneurial approach beyond traditional entitlement and allocation models. We must be innovative and entrepreneurial as we diversify and grow MU Extension resources through: Grants, Contracts, Fees, Partnerships, Philanthropy.
Securing additional resources can help MU Extension offer programming and projects that would not be possible otherwise, and will help us better meet our mission statewide.
Applying for Grant Funding
Before seeking grant support, ask yourself the following questions:
Does the project address a local, regional or state-wide problem?
Is the project related to your current plan of work or program area?
Does the project have the potential to impact the stated problem or issue?
Reach out to your supervisor to talk through the idea and discuss what other partners need to be involved (academic, local, state-wide).
The Extension Pre-Award Team is here to help you process grants through the university.
Email team
Extension Specific Grants
Conflict of Interest
Make sure you check the conflict of interest policy before signing for grants or contracts. The University of Missouri Collected Rules and Regulations address several, but not all, of these activities. University of Missouri Extension policies are consistent with university policies, but in some instances go beyond university policy because of the unique nature of the extension function and the requirements of the federal partner, NIFA/USDA.
Conflict of interest relates to several activities:
Consulting
Ownership and operation of a business
Serving as an expert witness
Private-sector support of programming
Commodity trading
Activity in political parties
Election or appointment to public office
Grant Timeline
County Grant Administration
Both the university and county extension councils have legal authority to submit grant proposals. In determining the appropriate administrative entity, there are several factors to consider:
Project Magnitude
Consider a county council's capacity to administer projects that require employing additional staff, providing governmentally required assurances, submitting financial reports and audits, and securing legal advice.
Matching
Matching requirements can be onerous. If we commit match or cost share, it must be documented. Many times, that is done by documenting a person's time on a project. However, legally, councils cannot commit the time of regional extension specialists. They are University employees, not council employees.
Rules and Regulations
The rules and regulations of some entities, such as governmental agencies, are substantial. The University has the resources and processes to meet those requirements.
Funding Source Preferences
Some funding sources only fund locally based organizations, such as a county council, while others work only with larger institutions, such as the University.
Although the University and county extension councils do not have 501(c)(3) status, they are treated as not-for-profit organizations under IRS regulations, as described in Section 170 of the federal income tax statutes. The IRS has provided an advisory letter (PDF) stipulating this status for both the University and councils. This letter generally is sufficient when submitting proposals to organizations requiring 501(c)(3) documentation.
Offsetting County Resources
A University grant generally supports and offsets University resources. We do allow exceptions for offsetting county resources when the grant originates at the county-level (generally a CES) but cannot be accepted by the county. The Extension Budget Director's approval for this will be required at the time of proposal.
Top 10 Extension Awards
Program Area
Title
Sponsor
PI Name
Total Budget
Youth and Family
FNP: SNAP-Ed 2021
MO DEPT OF SOCIAL SVC
Britt Rankin, Jo
$10,021,482.00
Abstract:
MU's Human Environmental Sciences Extension Program will focus their efforts on direct education for food stamp eligible children and the adults that support them as well as food stamp eligible adults. This is one year of an ongoing project.
Program Area
Title
Sponsor
PI Name
Total Budget
Business and Community
Missouri Small Business Development Center COVID-2020
US SMALL BUS ADMN
Tucker, Gregory
$3,411,216.00
Abstract:
The Missouri SBDC uses these additional funds to address the most immediate concerns of business owners to ensure stabilization of their firms and of the state's economy. This is a one year project.
Program Area
Title
Sponsor
PI Name
Total Budget
Business and Community
Missouri Small Business Development Center FY21
US SMALL BUS ADMN
Tucker, Gregory
$2,443,748.00
Abstract:
The Small Business Development Center (SBDC) Program provides quality service to the small business community. SBDC serves the entire state - 114 counties and the city of St. Louis. This is one year of an ongoing project.
Program Area
Title
Sponsor
PI Name
Total Budget
Business and Community
Mid-America Trade Adjustment Assistance Center Yr 5
DEPT OF COMMERCE
Porch, Donna
$1,137,801.00
Abstract:
As a regional center for the Trade Adjustment Assistance for Firms (TAAF) program, the Mid-America TAAC provides market-based investments in domestic manufacturers located in Missouri, Kansas and Arkansas that are adversely impacted by competition with imports. This is one year of a six year project.
Program Area
Title
Sponsor
PI Name
Total Budget
Health and Safety
Rural Opioid Technical Assistance Grant
SUBSTANCE ABUSE AND MENTAL HEALTH SVC A
Chanay, Sawiyyah
$1,070,063.00
Abstract:
"Building Capacity for Recovery-Friendly Communities" project will engage rural communities that are impacted disproportionately from opioid and stimulant abuse by providing virtual and in-person evidence-based technical assistance, training and education options that communities can utilize to strengthen recovery capital and sustainable Recovery-Friendly Communities. Through partnerships within the University of Missouri, Missouri Rural Health Association, individuals, practitioners, and professionals and organizations, this project will address gaps using a multi-prong approach to address interrelated social determinants that compound the challenges of opioid/stimulant addiction. The areas of focus include stigma, inadequate transportation, family cohesion, and workforce capacity with effective, yet innovative supports and resources which simultaneously builds new and sustaining community-based infrastructure throughout the state. This is a two year project.
Program Area
Title
Sponsor
PI Name
Total Budget
Agriculture and Environment
Water and Nutrient Recycling: A Decision Tool and Synergistic Innovative Technology
UNIV OF AR
Lim, Teng Teeh
$1,022,830.00
Abstract:
The goal of this project is to create a decision tool that facilitates region-specific selection of wastewater treatment technology based on the needs and nutrient requirements of agriculture. The technical innovation goal of this project is to develop and test an electrochemical engineering technology that will treat agricultural wastewaters and recover ammonia and phosphate as the high-value fertilizer, struvite (MgNH4PO4*6H2O), while also producing electricity. The extension goal of this project is to work with stakeholders in the national agricultural community to develop an understanding of what the technology is and the opportunities and challenges to implementation. This is a five year project.
Program Area
Title
Sponsor
PI Name
Total Budget
Youth and Family
Community-Based Approaches to Strengthening Economic Supports for Working Families
PUBLIC HEALTH SVC
Zumwalt, Andrew
$897,211.00
Abstract:
Approximately 20% of taxpayers that are eligible for Earned Income Tax Credit do not file a return claiming the tax credit. Extension field faculty embedded in their community are best suited to reach the target populations that are especially at risk of not claiming the credit. Field faculty leverage their long-established trust and reputation in the community to engage these audiences through the use of presentations, social media, conferences, and additional outreach. This is two years of a three year project.
Program Area
Title
Sponsor
PI Name
Total Budget
Agriculture and Environment
MU–NRCS Grasslands Project
DEPT OF AG
Kallenbach, Robert
$884,289.00
Abstract:
This agreement supports jointly-funded employees that provide technical assistance to landowners with grassland livestock concerns. Technical assistance includes, but is not limited to, landowner contacts and consultation, on-site visits to assess and determine program eligibility, assistance with application processes, mapping, conservation plan development, toolkit applications, and follow-up. This is a four year project.
Program Area
Title
Sponsor
PI Name
Total Budget
Business and Community
MoPTAC FY22
DEFENSE LOGISTICS AGENCY
Weitkemper, Jana
$831,188.00
Abstract:
Procurement Technical Assistance Centers (PTACs) help to expand the number of businesses capable of participating in government contracts. The PTACs serve as a resource for businesses to obtain information and training related to contracting opportunities with DoD, other federal agencies, state and local governments and with government prime contractors. Procurement professionals at the PTACs provide critical assistance to businesses seeking to participate in government contracts and most of the assistance they provide is free. This is one year of an ongoing project.
Program Area
Title
Sponsor
PI Name
Total Budget
Agriculture and Environment
Missouri AgrAbility Project
NATL INST OF FOOD AND AG
Funkenbusch, Karen
$723,840.00
Abstract:
The goal for this project is to increase the likelihood that farmers, farm workers and farm family members with disabilities will experience success in agricultural production. This is a four year project.
Extension Awards by Program Area
FY2021 Q4
Program Area
Number of Awards
Amount
Agriculture and Environment
20
$1,354,743.40
Business and Community
1
$9,000.00
Health and Safety
5
$948,233.53
Off-Campus Operations
8
$312,560.70
Program Development and Delivery
3
$69,077.00
Youth and Family
4
$271,508.00
Grand Total
41
$2,965,122.63
Extension Proposals by Program Area
FY2021 Q4
Program Area
Number of Proposals
Amount
Agriculture and Environment
18
$3,156,356.00
Business and Community
7
$2,091,413.00
Health and Safety
3
$574,167.00
Off-Campus Operations
4
$3,175,275.00
Program Development and Delivery
3
$74,999.00
Youth and Family
9
$12,264,212.00
Grand Total
44
$21,336,422.00